Structured Settlements
Is your money tied up in a Structured Settlement?
A structured settlement is mostly a result of something unfortunate life throws your way. Personal injury, workers' compensation for something that happened to you while working, medical malpractice lawsuit, or even wrongful death of a loved one. The list goes on.
Sometimes, it gets worse. The medical bill you get hit with, the income you lose, other unexpected needs you absolutely must take care of ASAP… whatever it is, you might realize that the monthly stream of payments you're getting is not quite getting you there. And you might start to wonder about selling your structured settlement payments.
When you decide to sell, you need to carefully pick the right structured settlement company. There are many buyers out there which are less than honest and which you should avoid at all costs. It is important to choose a company that not only shows stability and financial health, but also provides you with 5-star customer service all the way, does not skin you alive on fees, will help you with a competent representative in court, offers multiple options that meet your needs, and gets you the money you need fast.
Our mission is to educate people to make better decisions and get the most out of their settlement while still meeting their financial needs. While you should always do your own due diligence, the reviews below are a good start for you to find the best buyers.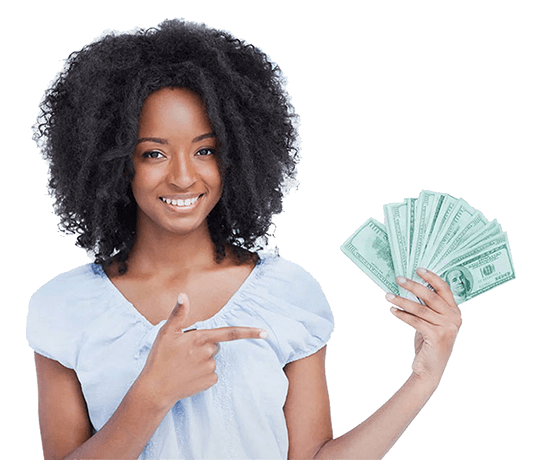 Top Pick
Free, No Obligation Quote in 5 Minutes
Best Offer Guaranteed
Get Your Cash ASAP
Lowest Fees
100% Dedicated Customer Rep
List of Structured Settlement Buyers
DRB Capital
Fairfield Funding
CBC Settlement Funding
Oasis Legal Finance
Novation Settlement Solutions
Client First Settlement Funding
SenecaOne
Liberty Settlement Funding
Singer Asset Finance Company
AnFed Bank
Stone Street Capital
Strategic Capital
DRB capital
DRB Capital is one of the most trusted structured settlement annuity buyers in the United States.

Established in 2013, DRB Capital has quickly risen to the top thanks to putting their customer needs first. They're known for their top-notch customer service, custom tailored solutions to meet every possible need, finding pre-settlement funding if necessary, best price guarantee, fast cash, low fees with no hidden costs – and more.

DRB Capital is truly committed to their customers – from the moment you call them to get your free quote to the moment money arrives in your bank account. These are just a few reasons why we feel safe to wholeheartedly recommend DRB Capital if you're looking to sell your settlement payments.

Rating: 5

Qualified Payments

Structured Settlement
Annuity Payments
Pre-Settlement Funding
Lottery Winnings

Estimated Employees

101-250

Nasp Member

Yes

Customer service

Phone
E-mail
Live Chat

BBB Rating

Fairfield Funding
Located in Atlanta, GA, Fairfield Funding is a very experienced and trusted annuity buyer, and a long-standing member of NASP. Over time, they've helped thousands of clients unlock the value of their future annuity payments.

Rating: 4

Qualified Payments

Structured Settlement
Annuity Payments
Lottery Winnings

Estimated Employees

1-10

Nasp Member

Yes

Customer service

Phone
E-mail
Live Chat

BBB Rating

CBC Settlement Funding
Founded in 2009 and located in Conshohocked, PA, this company specializes in helping people manage financial crises and embrace financial freedom. They offer solutions to people whose life has changed due to unforeseen circumstances.

Rating: 4

Qualified Payments

Structured Settlement
Annuity Payments
Pre-Settlement Funding
Lottery Winnings

Estimated Employees

11-50

Nasp Member

Yes

Customer service

Phone
E-mail

BBB Rating

Oasis Legal Finance
After opening doors in 2002, the Rosemont, IL based Oasis Financial has developed a one of a kind, high-touch processing system providing their customers with the fastest service times, according to their website.

Rating: 4

Qualified Payments

Structured Settlement
Annuity Payments
Pre-Settlement Funding

Estimated Employees

51-100

Nasp Member

No

Customer service

Phone
E-mail
Live Chat

BBB Rating

Novation Settlement Solutions
Located in West Palm Beach, FL, Novation Settlement Solutions has been providing customers with quick decisions since 2000, the company boasts high success rates, as well as spotless customer care.

Rating: 4

Qualified Payments

Structured Settlement
Annuity Payments

Estimated Employees

101-250

Nasp Member

No

Customer service

Phone
E-mail
Live Chat

BBB Rating

Client First Settlement Funding
As opposed to many insurance giants who only have their shareholders' interests at heart, they are solely focused on their customers' needs. Hailing from Boca Raton, FL, they're able to leverage their systems, resources, and insight to help customers in many diverse situations.

Rating: 3.5

Qualified Payments

Structured Settlement
Annuity Payments

Estimated Employees

101-250

Nasp Member

Yes

Customer service

Phone
E-mail

BBB Rating

SenecaOne
Established in 2002, and located in Bethesda, MD, SenecaOne explores options and opportunities designed to help their customers realize their long-term financial goals. A member of NASP, Seneca One helps keep marketplace fair, competitive, and transparent.

Rating: 3.5

Qualified Payments

Structured Settlement
Annuity Payments
Pre-Settlement Funding
Lottery Winnings

Estimated Employees

51-100

Nasp Member

No

Customer service

Phone
E-mail

BBB Rating

Liberty Settlement Funding
Located in Fort Lauderdale, FL, and comprised of industry veterans, Liberty Settlement Funding helps put together settlement selling plans and help their customers get out of tight financial situations.

Rating: 3

Qualified Payments

Structured Settlement
Annuity Payments
Lottery Winnings

Estimated Employees

Unknown

Nasp Member

Yes

Customer service

Phone
E-mail
Live Chat

BBB Rating

Singer Asset Finance Company
A small, privately owned company with a team of highly trained legal and financial experts, since it's establishing in 1995, the Boca Raton, FL based Singer Asset Finance has been a force to be reckoned with in the industry, providing personalized support and all-inclusive quotes.

Rating: 3

Qualified Payments

Structured Settlement
Annuity Payments
Lottery Winnings

Estimated Employees

Unknown

Nasp Member

Yes

Customer service

Phone
E-mail

BBB Rating

AnFed Bank
AnFed Bank, a division of the publicly traded, FDIC insured Bofl Federal Bank has been purchasing structured settlement annuities and lottery winnings since 2008 and offer first class customer service, guaranteed response to calls, and highly competitive pricing.

Rating: 3

Qualified Payments

Structured Settlement
Annuity Payments
Lottery Winnings

Estimated Employees

Unknown

Nasp Member

No

Customer service

Phone
E-mail
Live Chat

BBB Rating
Anything wrong on this page? Contact us and we'll investigate immediately.
Should I Sell My Structured Settlement
Sometimes, it just makes sense to get a lump sum of money right away – instead of relying on your structured settlement annuity payments.
Perhaps, you want to start a business and experience the freedom that only owning your own business can provide. Maybe you want to invest in your education. Or, you've been hit with unexpected expenses or bills, have debt you want to get rid of, or lost your source of income – and in some cases, are about to face foreclosure.
All of above might be valid reasons for selling your structured settlement annuity – and here's why it's really important to have a good reason to sell.
Your settlement is intended for you to be able to take care of yourself and your family. That's the reason why it's split up in payments – so that you're provided with a consistent, predictable stream of income, and it's why there has to be a court hearing and a judge has to rule whether or not you can sell your annuity payments.
Plus, structured settlements are not subject to tax – the entire sum is yours to do whatever you need to with.
Is Now The Best Time To Sell Your Structured Settlement?
The Process of Selling Settlement Payments
Most of the time, the process of selling your structured settlement involves these steps:
Get free quotes from the companies we recommend
Evaluate them and accept the best offer
Have a court hearing and get a judge to approve the sale
Your insurance company then gets notified
You receive your money!
What's A Discount Rate?
"Discount rate" is the industry term for the fee companies charge to purchase your annuity and provide you with a lump sum of money upfront in exchange for your future payments.
What that means, that while you could, in theory get $50,000 for your $50,000 settlement if you waited 50 months (or 50 years, depending on your deal), if you want a lump sum right away, you'll get less – a discount rate.
This is because over time the cost of living increases and the worth of a dollar today is worth more than it is in the future. For example, back in the early 80s, the average cost of daycare for a child was $162 per month. Today, according to the NACCRA, the amount is $972 a month.
The exact discount rate and the size of your payout will depend on the buyer and various other factors – such as how far out are the rest of your payments. The further out they are, the higher the rate (meaning, you get less for your periodic payments further in the future).
What to Look for In A Structured Settlement Buyer
When choosing a structured settlement annuity buyer, you need to look for a company in a stable financial situation with no history of bankruptcy or complaints with SEC or other authorities. Pay close attention to the reputation of the buyer, too.
Most importantly… make sure they have YOUR best interests at heart. They shouldn't push you to sell all your payments, but offer a customized plan fit for your specific needs.
A good buyer will also have transparent fees and have no unnecessary delays in getting you your cash.
Plus, make sure the company answers promptly, and you're assigned a dedicated customer service rep who is aware of your specific situation and you're able to speak to that person every time you call – so you don't have to explain things over and over again every time you call.
Finally, make sure you'll be assisted with a court date, that they will help you every step of the way, and that you'll be getting a smooth experience.
Ready To Get Your Cash? Call Our Top Pick DRB Capital
What Are Structured Settlement Loans
Trials and settlements can take months and years to resolve. However, you might need the money right away – to take care of medical bills, cover your living expenses, pay off debt, and so on.
This is where pre-settlement funding (sometimes called a structured settlement loan or cash advance) can come in handy.
It's a way for you to get funds right when you need them – normally, up to 20% of your expected settlement amount, and sometimes, in as little in 24 hours.
Many structured settlement annuity firms offer this service – and some, like DRB Capital through their affiliate USClaims, can even offer an additional guarantee, such as if you don't receive a settlement, you're not under obligation to repay the advance.
What is a structured settlement?
A structured settlement is often the result of a personal injury lawsuit in which the plaintiff (the party injured) receives periodic payments as a compensation for the injuries sustained in an accident. This income (usually occurring monthly) comes through what is generally known as an annuity. However, some do not consider a long-term stream of payments as beneficial as compared to a one lump sum payment would be.
How do you rate funding companies?
We take into account numerous factors, and we also look at recent acquisitions and mergers as well. The last thing you want to have happened to you is assuming you are getting two separate quotes for your structured settlement, only to find out AFTER you completed the deal, two of the companies were one and the same company. That is NOT getting a competing offer. We uncover these unethical tactics so you can make the right decision for you and your family.
There is a well-known phrase "It isn't what you earn, it is what you keep that matters." The same applies with your structured settlement. It isn't what you are offered; it is the amount of cash you receive at the end that matters. It is for this reason why we chose DRB Capital as your to-go company to sell your payments and get the most cash.
What are some good reasons for selling structured settlements?
There is far more in this process than just deciding to sell to get it done. You have to have a good reason or cause for selling. A valid reason? Yes, you read that right. You see, your settlement is intended for you to care for your health and the financial stability of your family. It was done in payments so the full amount would not be squandered. This is why a judge will rule whether or not you can sell. It is all for your protection and the protection of your family.
"I can make more money investing my settlement funds by investing myself."
Does this sound like you? Are you one of those people that feel they are stable investors and could make more money in the stock market than waiting for the money to come in check by check?
Probably not. Most people aren't.
Investing in the stock market is not defined as a hardship and would probably be denied by a judge. The reason being is unless you are a licensed stock broker, investing in the stock market can be very volatile, and you could lose your entire award. That wouldn't be good on any level. However, there have been some cases where it was approved, and in those cases, the majority of the time the claimant had an excellent paying job, so the risk of not being able to meet living expenses was minimal.
Chances are, that isn't where you are either.
So what is a valid reason for selling? Areas that are looked up favorable are investing in a stable business or using the proceeds to go back to college to get or finish a higher degree of education for either a promotion at work or a better career. The judge is mainly looking at the decision to sell to make your life and the lives of your family members better. That is the key: to improve your life and the lives of your family.
That's a pretty simple test, right?
The reasoning is simple. By getting a better education or by investing your money wisely, you could take your current award and make a lot more money in the long-term either with a successful business or a better career path with a college degree. The key is the decision will stabilize your family environment which will lower the financial stress and allow for you to be a more consistent provider financially.
Isn't that what you really want?
Are there other good options? Absolutely. Judges also like an investment into a home of your own or improving your current home, including repairs. While a home will not bring you any additional income, it will provide stability for you and your family, and usually will result in a lower payment than your current rent, which will also help to manage your month-to-month expenses.
Let's say that you are currently a homeowner, but you are behind on your payments, and you are risking foreclosure. Judges are sympathetic in cases where you have hit a hard spot in life and just need a little boost to make things right. What if you had a massive credit card debt or a second mortgage, school loans that are causing you financial stress as the payments are too high for your current level of income? These are solid reasons to cash in your annuity. As long as you are financially disciplined, and are a small risk of going into debt again, the possibility of being debt-free could remove all the stress you feel right now. Judges know that the fear of debt isn't just a weight on your mentally, but also physically as it has been proven to cause health related issues.
Another reason why you may need to look into selling your payments is for medical and/or health reasons. If you or a member of your family has been injured in an accident due to their neglect or was very sick, chances are excellent you have a mountain of medical bills that seem too high for you to ever pay. The stress of debt collectors calling you is causing stress that is making a difficult situation even worse. The judge may view your health and/or the health of your family member is far more important than any amount of money. Getting the proper care or paying off the medical bills is an entirely valid reason for selling your structured settlement.
Judges will rarely if ever, refuse a request to sell an annuity structured settlement that cites medical reasons, so long as the reason can be justified beyond just your word. Having documentation from your family doctor, or submitting the current outstanding medical bills is often enough proof to get it approved. Your contact at the structured settlement buying company will inform you of exactly what you need to provide to get the approval needed.
The bottom line is, the more information you can give your legal representative, the more likely you are to get the sale approved by the judge. Keeping information from your legal counsel, no matter how embarrassing, will end up hurting you and could get you turned down. You legal representative is there to help you. Always remember that.
Can I get a loan until I get my settlement
Getting a loan against your settlement account may not be the most recommended financial decisions, but our experts will listen to your situation and make the best recommendation for you and your family.
When will I receive my settlement payout?
One of the most often asked questions is how I can get money for my payments as fast as possible? Unfortunately, this is often asked AFTER the transaction has been approved and they are STILL waiting for their money. Know your options BEFORE you accept any offer. We have counseled you throughout this page to understand it isn't the "offer" that you should look at when making a decision, but it is the actual amount of cash you will be given at the end after all fees are paid. This is what most people do not understand or realize through this process. They think they are getting $37,000 because that was the offer, but after all the fees are subtracted, they get $22,000 in their account and they just don't understand why. It is because they did not understand the full value of the transaction, nor did they completely read the offer they were given.
What is my structured settlement worth?
To make the proper calculation, using one of the many online calculators is often a waste of time as there are so many factors at play regarding what your annuity payments are worth. It is best to call the recommended source, DRB Capital at 800-591-7777. They are the top recommended company per our strict standards. Remember that calling the wrong company can be a costly decision for you.
I need a loan until I get my settlement, can I do that?
Most companies do offer this option, and it is best to ask them before giving any personal information. This process is commonly called a pre settlement funding or a pre-settlement cash advance, and if the company says they do offer them, your next question needs to be "What are your pre settlement funding rates." Be aware that this is a loan against a structured settlement, so when your agreement is reached, the credit will be deducted along with the agreed upon fees, if any. If you have questions about the process of legal settlement funding, make sure you speak to a company with the experience and ability to handle every step of the process. A cash advance structured settlement is a possibility, but it best to speak to an experienced broker to weight your options correctly. The advance settlement funding process can be confusing, make sure all your questions are answered before moving forward.
Is selling my structured settlement the right thing to do?
The bottom line is, you and only you can truly answer this question. Many people out there prefer the security which comes with knowing they always have a monthly check coming. Then there are others who believe they would be far better off getting a cash payment to buy a house or invest in a business or their education so they can get a better job or a promotion with their current company.
What you want most right know is probably peace of mind and security. You may have been reading so many blog posts, looking at loans, evaluating your credit, reviewing your credit card statements, along with the balances of your savings and checking accounts. It can be downright stressful. Sometimes it can feel that your only way through the stress you are in is if you won the lottery.
You have to consider what you want the most and what is best for you and your family both short-term and long-term. Don't just sell structured settlement payment annuities for the sake of it, though. You should always make sure you have a plan for the money and stick with that plan. If you have your policy handy, it is best to know your structured settlement annuity rates before making calls as that is necessary information to figure the offer on your annuity.
How much does it cost to sell my structured settlement?
In regards to "cost" there isn't any out of pocket expenses you will incur, and if a company says that they need a "good faith payment" to get you the best deal, hang up immediately. There are no fees that you need to pay upfront. The government is even clear on that. Instead, the fees are deducted from the amount you will receive as a cash payment.
All fees must be fully disclosed in the transaction documents before they are processed. This is law. Always know all the costs before agreeing to sell. Always.
The real cost you will incur of selling your structured settlement lies in the discounted rate which companies buy future annuity payments for. You should go into this process knowing that all structured settlement companies are in the business to make a profit, and no one is just going to "do you a favor" out of the goodness of their heart. The right company for you is one that will make you a fair market value offer that's right for you and also good for them. A "win-win" so to speak. Realistically, you can expect to lose as much as a third off the total remaining value of your policy, which includes discounted rates, deductions, fees, etc.
I'm looking for companies that buy structured settlements?
If you are like most individuals who are in a financial pinch and need your cash out now, you probably feel overwhelmed with all the different choices of companies, promises, expectations, and industry jargon that is just downright confusing. Read our reviews, do your homework, and in the end, make the decision that feels best for you. When in doubt, sleep on it and make a decision in the morning. Never fold under pressure to someone on the phone. Talk it over with your spouse, or someone you trust before making a decision. A legit company will respect that and will want what is best for you instead of pressuring you because they want a commission. Don't confuse this process with a loan settlement company or financial institution.
What should I look for with so many structured settlement annuity companies?
As we have stated throughout our reviews, you want a company that is reputable, knowledgeable, has integrity and can handle your case from start to finish. The last thing you want is to have to re-explain your issue over and over again as you are assigned from person to person, or possibly, company to company.
Are structured settlements taxable?
By precise definition, nearly all (there are some rare exceptions) structured settlement payouts are not taxable. Our experts are here to answer your questions and help you sell all or part of your structured settlement for a lump sum.
What are some of the most approved structured settlements investments?
Furthering your education to get a better job or advancement in your present company. Paying off debt. Avoiding foreclosure. Medical bills or needed medical treatment. Starting or investing in a business.
What should I keep in mind?
Understand Your Legal Rights
Not knowing what your rights are before you start any significant financial transaction is not a wise move. First off, you should know that it is entirely legal (per laws passed in 2002) and ethical to sell your future entitlements. However, both parties in the original transaction may be required to meet state issued conditions as specified by state law.
Most US states have laws which protect you against risk, but even with these laws of protection in place, you must know the legalities of the transaction before starting down this path, so there are no surprises at the end. The key to this process is properly educating yourself to ensure the right decision is made in the end.
Ensure You Have a Viable Plan – Stick To The Plan
By keeping these common mistakes in mind and carefully evaluating your current financial status, you can understand and also communicate to the broker your exact status which will allow them to advise you better on the proper plan for you to take. Because once you sign on that dotted line, there is no going back. This is why it is wise to consider all other options first and only chose to sell your future entitlements if no better option exists.
What if I'm behind on my house payment?
If you have a past due mortgage or mortgages, you can use your structured settlement to get caught up, or even pay off your house completely, so you no longer have the debt. Most judges do not want to see people lose their homes and it is a need that is often approved.
When will my funds be made available?
There are many variables with each settlement account. Each is unique and often has specialized issues which must be properly addressed. Generally speaking, you should expect your funds in 3-5 business days from the judge's ruling in your favor.
What does the word "discount" mean when I am getting quotes for my account to sell?
A lot of brokers will use terms which you think it means one thing but actually mean another. When you hear the word "discount" you are thinking in your head it is something in YOUR favor. Nope. The "discount" in this situation is referring to the "discount rate" or "discounted present value" of your account. In other words, it is the discount from which your account is worth and what they are going to pay you. The bottom line is the "deal" is there, the factors depending on which side of the table you are sitting.
What is Structured Settlement Protection Act and what it means for you?
What you don't know can hurt you especially when it comes to your structured settlement annuity and the options you have in cashing it out for a lump sum payment instead of waiting for the duration of the annuity. By fully understanding the structured settlement protection act, you are ensured of making the right decision for your financial future. Never make the mistake of just taking someone's word for it on what it means, actually read it.
Each state has their own, which vary from state-to-state, but the core is essentially the same. Just type in "Structured Settlement Protection Act (your state)" into Google (and replacing the parenthesis and "your state" with your actual state) to get the law of your state to review. We have posted the law per the state of Virginia.
Mostly, the Structured Settlement Protection Act of 2002, as it's known officially, was designed to protect people who wish to sell all or part of their annuity the received as a result of a personal injury claim. As a result, any transaction involving a structured settlement must be approved by a judge in a state court before it can be sold. This is in the express interest of the current holder of the structured settlement and for their financial stability.
Another condition of the protection act is that insurance companies that are responsible for paying the settlements are also involved in the process of any sale. Before the law came into being, many times the insurance company wouldn't be told the annuity had changed hands until after the deal was done. The act requires that all interested parties are now informed of any sale or part-sale involving structured settlements at least twenty (20) days before a court hearing takes place.
Requirements of the act are explained below:
The structured settlement act requires that a judge looks into the circumstances of any sale and decide whether or not it is in the best interest of the holder to sell their annuity. Therefore, the client needs to disclose all of their financial information regarding the terms of the proposed sale and their current financial circumstances, which must be handed over at least three (3) days before the signing of any contracts takes place.
The company looking to purchase the structured settlement is responsible for disclosing any information relating to the sale, not the client or the issuer of the settlement.
Following the signing of the documents, the act also requires a three-day "grace" period, during which the client is allowed to change his or her mind regarding the sale.
Companies must also advise anyone selling an annuity to seek independent advice about the sale, before going ahead with it. This information needs to be given in writing before the case can come to court.
How does a structured settlement work?
If you were a claimant who was involved in an accident which resulted in a personal injury, wrongful death, or workers' compensation case, instead of receiving a lump sum of your monetary award, instead, a structured settlement is created. This will pay you monthly or annually usually over the period of 10, 20 or 30 years the full price of your settlement amount.
This is for the claimant's protection of their financial future. Per IRS Code § 104(a)(2), the settlement money within the annuity and any interest accumulated are 100% income tax-free. Because there is no income tax, the structured settlement, even though it is paid over time, far exceeds the value had it been paid in one-lump sum, and since it is paid over time, there is no chance of squandering the entire sum on a poor financial decision.
Here's an outline of how a structured settlement works:
Once both parties have agreed to the details of the structured settlement, the claimant (the victim), accepts the monetary settlement and the defendant pays the gives full release of their claim to what is called an assignment company. The assignment company then assumes all liability and purchases an annuity from a company or carrier. The carrier then sends the claimant structured settlement payments based on the amounts and timeline (usually monthly) selected by the claimant.
What is a lump sum settlement?
A lump sum settlement is when you are the victim of an injury, workman's comp, or wrongful death, you are awarded a monetary judgment, and instead of taking the payments over time, you opt to take the money as one lump sum. The pros are obvious; you get your money up-front. The cons are the taxes, which are usually paid before you get your money and they can be a significant portion of your settlement.
What is a lump sum payment?
If you have been given a structured settlement and your financial situation changes, you can get help from our experts to sell your structured settlement and receive a lump sum payment in cash, instead of your monthly payments.
Is a structured settlement considered income?
According to IRS Code § 104(a)(2), one of the benefits of a structured settlement it is not considered income, thus the money is not taxable. Because of this fact, the amount the annuity is worth far exceeds the settlement amount, due to no income taxes levied.
Are lawsuit settlements taxable income?
It depends on how the settlement is arranged and in what capacity. If it is a settlement of an issue other than an injury, workman's comp or a wrongful death, it may be taxable. There are differing laws in each state. It is best to consult with your tax advisor.
Are settlement payments tax deductible?
If your company is found guilty in a personal injury case, and you must settle with the injured party, since that is an expense, the cost is tax deductible. Consult with your tax specialist for more information.
What is a structured settlement loan?
This is also called a "pre-funding loan" where you have received the judgement in court, and you are awaiting your money which can sometimes take several weeks for the legal process. This loan will give you the money you need right now while you wait for your payments to start. Usually these loans typically are between $1,000 – $10,000.
Is money from a class action lawsuit taxable?
It depends on the type of class action lawsuit. If the lawsuit is over a physical injury, sickness, wrongful death, etc. the IRS treats these types of settlements as non-taxable. However, if the claimant received a tax benefit by deducting the related medical expenses related to the lawsuit on the previous years' tax returns, then the amount would be taxable.
What is a lawsuit loan?
This is nothing more than an unsecured loan which can carry high interest and fees. Ensure that you get all the information before you sign any paperwork.
Can you borrow from a structured settlement?
The quick answer is yes you can borrow from your structured settlement. You have many funding options available to you depending on your needs. Having a solid understanding of how much money you need, you can sell just a portion of your structured settlement, so your future payments continue. There is also "pre-settlement funding" available if you have a judgment, but the payments have not started yet.
How long does it take to get a settlement?
Typically it can take between two and six weeks before your settlement payments begin. This is following the agreement of the amount of the settlement between the insurance company and your attorney, and not when the claim is filed.
How do you get a structured settlement?
A structured settlement is given as compensation to a personal injury or a settlement of a tort claim. A judge will approve the decision, the amount of the settlement and the time period of the periodic payments.
What is a settlement option?
A settlement option is just the manner in which the lump sum is distributed. This is more common in a life insurance claim where the payout is done in monthly payments instead of a lump sum payout for tax purposes.
I am confused. Where do I start?
Do you find yourself wanting to scream sometimes, "Will a buyer please buy my annuity payments!!" or "Will a company, please buy my structured settlement?" Are you looking for structured settlement company reviews that are honest? Then you've come to the right place!
Many people have structured settlements, usually from a personal injury claim, which they receive a monthly payment over a specified period. However, sometimes life happens, and unknown expenses, such as extensive home repairs or serious medical bills are too much for the incoming monthly checks. You don't just want the best deal, but also you want to be treated well too. We get that.
We have compiled a list of the best structured settlement buyers / firms and annuity payment buying companies out there according to our research and thorough testing. We have a very specific order of criteria which we used, and every business was tested and rated on an equal scale.
However, before you jump right to the list of them, there are a few things that you should know about these companies and how to prepare for selling your structured settlement or annuity payments works. For example, you should take the time to make sure that you are working with a legitimate company before you give out any personal information or agree to work with anyone. Then, you should fill out the forms with the company. Take the time to check with a couple of different companies, though, so that you get the best payout that you can. Remember, it isn't just the offer they give you; it understands the fees involved. Every transaction has fees. So, the best cash offer might be one that also has the highest costs, so the actual money you are given may be less than what another company could have given you. Always ask "How much money will I get?" The real payout number is crucial.
Once you fill out the paperwork the company requires, they should then send you a quote. This quote should not just be the amount of the offer, but also all fees involved. If the company is unwilling to disclose the fees, you may want to go elsewhere. Some purchasers will say their offer covers all costs. That's fine, but you still want the breakdown of every fee. This way you can compare the different offers and see if there is some wiggle room with some of the fees or even with the offer they have made.
You need to prepare yourself because the offer you receive will be substantially less than the money that you are owed. Typically, lump sum payments usually end up being about 30 or 40 percent lower than taking the payments over the specified time of your settlement. If you have a structured settlement for $500,000 that is supposed to be paid over ten years, you might end up getting an offer of $200,000 or $300,000 at best. However, that's the price that structured settlement buyers are going to pay, and based on current demand; it could be even lower. If you need the money now, rather than later, it might be worth it, though. Protect yourself by calling at least three companies to get quotes to compare.
Why are the offers much lower than what you are owed? It all is because over time the cost of living increases and the worth of a dollar today is worth more than it is in the future. For example, back in the early 80s, the average cost of daycare for a child was $162 per month. Today, according to the NACCRA, the amount is $972 a month.
All in all, it will come down to you choosing which settlement company you're most comfortable. You might find one company that works better for you or one that offers a higher payout. The situation will vary based on each settlement, so you'll have to shop around and compare options. Remember these debunked myths before deciding.
Now, if you are just in the beginning stages of getting your settlement done, so you aren't looking to sell your annuity, but looking for representation to ensure you aren't taken advantage of, we can help. If you are looking for the best pre-settlement funding companies, where you can get an advance on your soon to be made judgment, we've done the homework for you too. So you can rest assured that your powerful options can take you into a great deal with your 2017 selling options for your structured settlement.
Take Earl Johnson, from Pampa, Texas who was beyond confused when he wanted to sell his payments to finish his degree as he just had been laid off from his job of 22 years. "All I wanted to do was sell my settlement. Every company I called had a different answer. I got so frustrated I screamed. My wife came running into the kitchen. She thought I had a heart attack." Earl isn't alone. This is one of the top complaints from people looking to sell their payments. Fortunately for Earl, he found DRB Capital. They walked him through the entire process, and he got the money he needed to finish his degree.
When you sell your account, the broker or agent must give full disclosure on not just all the costs, but also on the commissions which may be paid to other agents. For example, New York State requires the Sharing of Commissions to be disclosed.
This shouldn't be complicated. DRB Capital makes it easy and is our pick for who you should use for your structured settlement sale. Cut the confusion and the stress.
Find Out How Much Your Structured Settlement Payments Are Worth
Get a Free, No Obligation Quote!
How We Rate Companies
We take many factors into consideration in how we rate the companies. These factors include but are not limited to the following:
Number of years in business
Location
Number of employees
Phone number clearly posted
Phone call answered promptly without any/excessive transfers
Spanish attendants available
Physical address posted and verified
Website up-to-date
Professional website design, navigation, etc.
The speed/functionality of the website
BBB Rating
Ripoff Report complaints
Knowledge level of staff
Current privacy policy posted
Terms of use posted
Results of searches of company name and CEO
Customer reviews
Reviews by former employees
While we may, or may not receive payment from the companies listed on this page, the amount in no way affects our rating and grading scale. Companies may be highly rated which we do not receive compensation.
Sources: http://www.nssta.com, https://nasp-usa.com
Our reviews and detailed information about how the process of selling structured settlements is handled from start to finish can help you make a better choice because you are better informed about settlement buyers, which will allow you to sell your payments for the cash you deserve and avoid getting ripped off.